YGM Series High Pressure Suspension Grinding Mill
Product Overview
YGM Series High Pressure Suspension Grinding Mill for sale is mainly composed of main unit, analyzer, fan, dischargeing cyclone separator, powder cyclone separator and air duct. Among them, the main unit consists of frame, blow shell, shovel, grinding roller and grinding ring.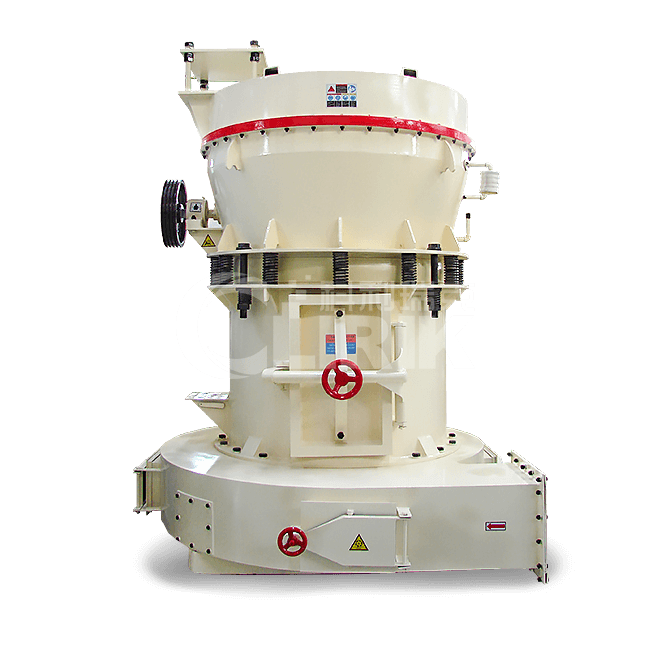 Product Parameter
Model
Roller
Ring
Feeding
Size(mm)
Finished
Size(mm)
Mill System
Power(KW)
Capacity
(t/h)
Overall
Dimension (mm)
Quantity
(piece)
Diameter
(mm)
Height
(mm)
Inner
Diameter
(mm)
Height
(mm)
YGM7815
3
260
150
780
150
15
0.613-0.033
35.7
1.0-3.0
4300*3500*5100
YGM9517
4
310
170
950
170
25
0.613-0.033
72.65
2.1-5.6
7100*5900*7900
YGM1280
3
370
240
1170
240
20
0.613-0.033
145.15
4.5-12.0
9300*5600*8200
YGM1300
4
410
280
1270
280
20
0.613-0.033
202.15
6.5-16.0
9100*8200*8400
YGM1620
4
450
300
1500
300
20
0.613-0.033
322.2
8.0-20.0
12500*5700*10500
YGM1720
4
510
300
1720
300
35
0.613-0.033
450
10.5-28.0
11550*9500*1050
Product Application
YGM Series High Pressure Suspension Grinding Mill is the new type Raymond mill of our company, which is suitable for processing various non-flammable and non-explosive mineral materials with Moh's hardness less than 6 and humidity less than 6%. It is widely used in the fields of metallurgy, construction, chemical industry, mining, highway construction etc,. The granularity of the finished powder size can be adjusted between 30 and 425 mesh. Examples of processing materials include quartz, feldspar, barite, calcite carbonate, limestone, talc, ceramic, iron ore, carborundum, bauxite, rock phosphate, coal and other materials, about 400 kinds of materials in total.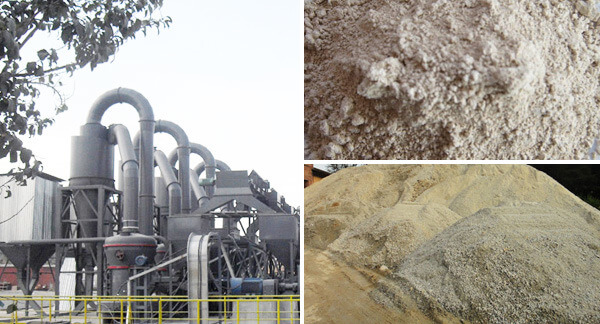 Working Principle
YGM Series High Pressure Suspension Grinding Mill grinds big materials, it needs to use a crusher to grind the materials to the required particle sizes, and carried by bucket elevator to the storage hopper, and are fed evenly and continuously by vibrating feeder into the main unit for grinding. The grinded powder are carried by the airflow from the blower to the classifier to be classified, the particles which meet the fineness enter cyclone collector through pipe, and are separated and collected there. They are discharged at the discharging valve to become finished products; The airflow is sucked to the blower by return pipe on the top of cyclone collector. The whole airflow system is a sealed circulation, and is circulated under positive and negative air pressure.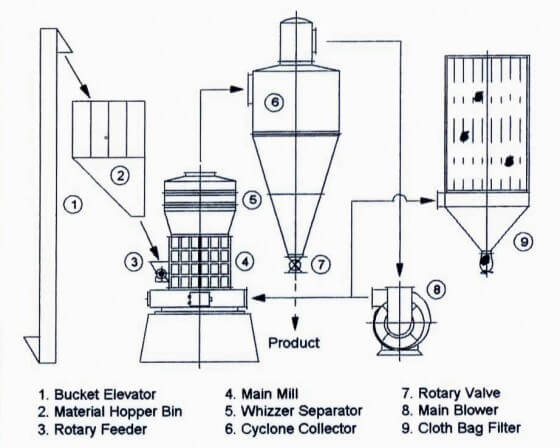 Product Advantage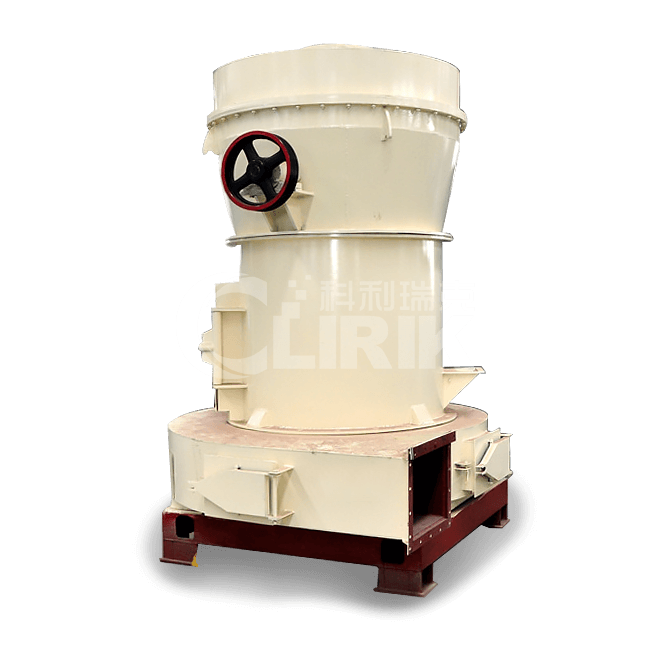 High pressure spring design.

Smoothly vibration reduce design.

Convenient vane adjust design.

The mechin has a strong material applicability ,which suits for many kinds of material whose Moh's hardness is less than 6

Grinding device adopts superimposed seal,sealed performance is good
Our Services
1.one year guarantee for whole machine except for wear parts.
2.24 hours technical support by email.
3.calling service.
4.user manual available.
5.reminding for the service life of the wearing parts.
6.installation guide for clients from both China and abroad.
7.maintance and replacement service.
8.whole process trainling and guidance from our technicians.
High quality of after-sales service symbolizes our brand and ability. We pursue not only good quality products, but also best after sales service. Your satisfaction is our final purpose.