PC Series Hammer Crusher
Product Introduction
PC Series Hammer crusher is equipment using high-speed rotary hammers to crush materials, mainly applied to the industries of metallurgy, mining, chemistry, cement, construction, refractory materials and ceramics. It can crush hard and soft ores into medium or small size, such as barite, limestone, gypsum, terrazzo, coal, slag, and up to 100 different kinds.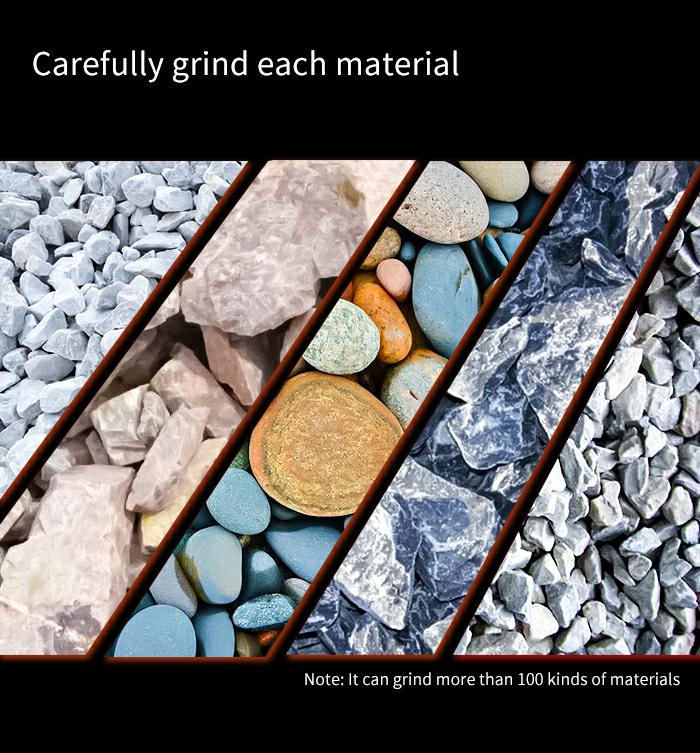 Product Parameter
Model
PC400x300
PC600x400
PC800x600
Rotor Diameter (mm)
400
600
800
Rotor Length (mm)
300
400
600
Rotor Speed(r/min)
1100
1000
900
Max. Feeding Size(mm)
<100
<220
<350
Ouput Size(mm)
5-10
5-15
5-20
Capacity(t/h)
5-13
10-20
18-30
Motor Power(kw)
11
18.5
45
Moisture of feeding material
<3%
<3%
<3%
Number of Hammer(piece)
16
20
28
Weight(t)
0.8
1.8
2.8
Overall Dimension (L*W*H/mm)
900*670*860
1200*1050*1200
2360*1490*1415
Note: This specification is just referencing, any changes are subject to the products.
Working Principle
d into two parts: upper part and lower part which are welded by steel plates after being cut. Liners made of high manganese steels within the frame can be replaced after being worn out. The rotors consist of the turn plate, pin shafts, and hammers which are grouped regularly in the main shaft. The motor drives the rotors to rotate quickly in the crushing cavity, and hammers spread outward as a result of centrifugal force from the rotation of the rotors.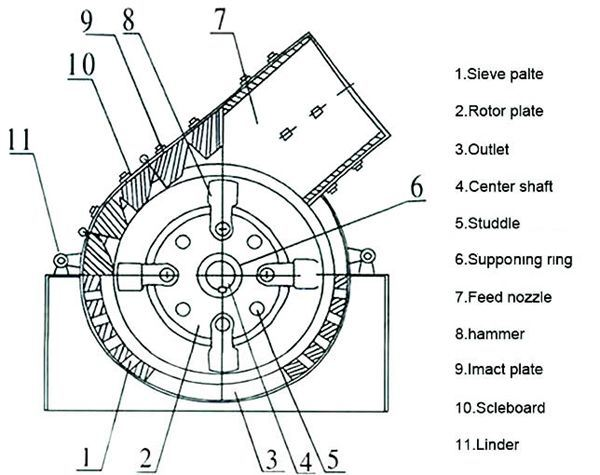 Large materials entering the crusher through the feed inlet are stricken, impacted, cut and ground by the high-speed hammers to small size. Qualified materials crushed will be screened out and exit from the gap of the grate bars while the unqualified will be left in the crushing cavity to be further hammered and ground until reach the standard size. The size of the final product can be adjusted by changing the grate bars. The gap between the rotors and the grate bars can also be adjusted according to different requirement.
Product Advantage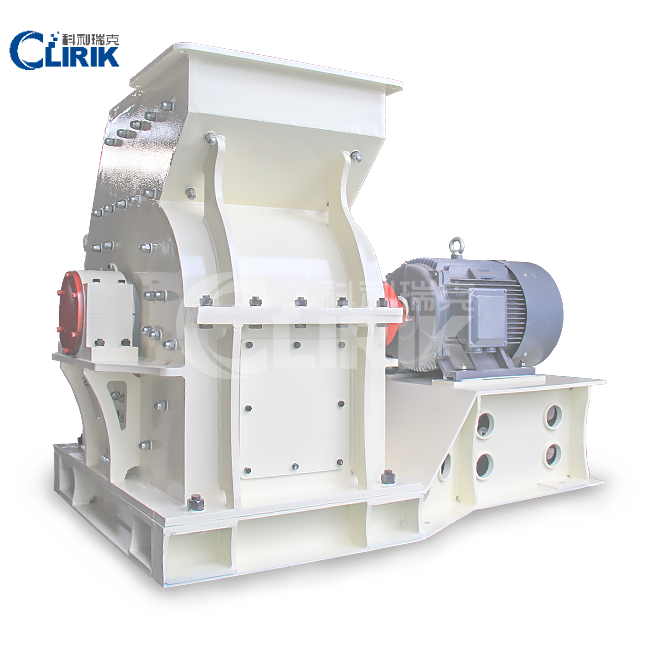 The working hammer is cast with a new technology, which is wear-resistant and impact-resistant.
The required granularity can be adjusted according to customer requirements.
hich solves the problems of dust pollution and ash leakage of the machine body in the crushing workshop.
The overall design has the advantages of beautiful appearance, compact structure, few wearing parts, and convenient maintenance. It is an upgraded product.
Our Company
SHANGHAI CLIRIK MACHINERY CO., LTD located in Pudong New District of SHANGHAI, CHINA as a pioneer enterprise, which is specializing in research, manufacture and sales of all kinds of mining equipment. Our company has already formed a full set of modern production line, equipped with intelligent, standardized testing and controlling laboratories, owned a professional team for R&D, production, sales and service.
Our Production Workshop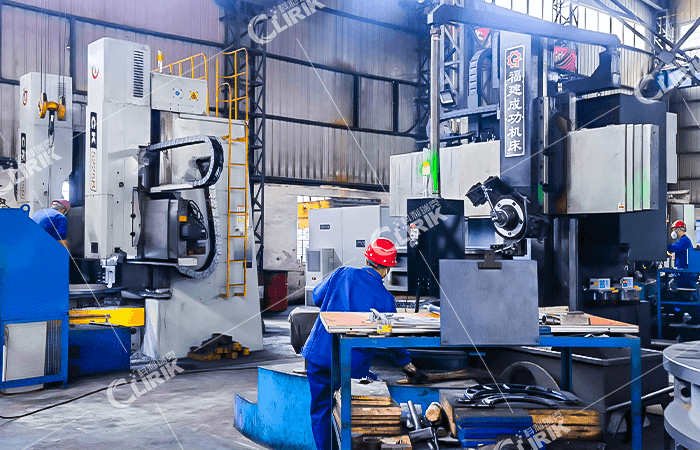 Our Product Certificate

Our Services Provided
Pre-sale service:
1.Clirik provides a variety of mining equipment for you to choose from.
2.Clirik will recommend suitable production lines and grinding equipment to you according to your site.
3.Clirik customizes the logo and color of the grinding equipment according to your company image.
4.Clirik provides third party inspection to ensure the quality of your grinding equipment.
After-sales service:
1. Clirik provides you with online installation and use videos.
2. Clirik will provide you with technicians to install and debug the grinding equipment.
3. Clirik trains you the technicians who use and maintain the grinding equipment.
4. Clirik provides you with a one-year warranty and lifetime service for the grinding equipment.