Gypsum Powder European Coarse Powder Grinding Mill
Product Overview Of Gypsum Powder European Coarse Powder Grinding Mill
Gypsum powder European coarse powder grinding mill is also called European version of coarse grinding mill, European version of hammer crusher, European version of hammer breaking, coarse grinding, discharge particle size 0-3mm, 0-5mm, 0-8mm adjustable, suitable for coarse grinding, sand making, power plant desulfurization, glass raw material grinding and many other industries.
Gypsum powder European coarse powder grinding mill is a new type of grinding equipment with international leading technical level and a number of proprietary technology property rights, which is developed by Shanghai Clirik have industry authority experts absorbing European grinding technology and concept. The machine adopts bevel gear overall transmission, internal thin oil lubrication system, arc duct and other patented technologies.
Gypsum powder European coarse powder grinding mill features :
1.Easy operation and low investment.
2.High capacity and lower power consumption.
3.Simple design and simple component replacement.
4.Uniform particle size with high crushing and crushing ratio
Product Parameter Of Gypsum Powder European Coarse Powder Grinding Mill
| | | | |
| --- | --- | --- | --- |
| Rotor Diameter /mm | 400 | 600 | 800 |
| Rotor Width/ mm | 300 | 400 | 600 |
| Rotor Speed/ r/min | 1100 | 1000 | 900 |
| Max Feeding Size/mm | <100 | <220 | <350 |
| Finished particle size /mm | 0-10 | 0-20 | 0-22 |
| Capacity / t/h | 3-8 | 8-15 | 15-45 |
| Power /kw | 11 | 18.5-22 | 45 |
| Hammer Number /pieces | 12-16 | 12-20 | 20-28 |
| Dimension L*W*H/mm | 855*795*860 | 1150*1095*1230 | 2360*1490*1415 |
Working Principle Of Gypsum Powder European Coarse Powder Grinding Mill
Gypsum powder European coarse powder grinding mill mainly consists of frame, rotor, support iron and grate bars. The frame is divided into two parts: the upper part and the lower part, which are welded by steel plates after being cut. Liners made of high manganese steels within the frame can be replaced after being worn out. The rotors consist of turn plates, pin shafts, and hammers which are grouped regularly in the main shaft. The main unit drives the main shaft through the motor and triangle belts, which in turn, rotates the rollers.
Large materials entering the crusher through the feed inlet are firstly crushed by the high-speed hammers, and then thrown fiercely to the support iron for further crushing. Qualified materials crushed will be screened out and exit from the gap of the grate bars while the unqualified will be left in the crushing cavity to be further hammered and ground until reach the standard size. The size of the final product can be adjusted by changing the grate bars. The gap between the rotors and the grate bars can also be adjusted according to different requirements. To avoid the plugging of the crusher, the proportion of water for the crushing materials is no more than 20%.
Product Advantage Of Gypsum Powder European Coarse Powder Grinding Mill
Superior reliability
The gypsum powder European coarse powder grinding mill uses world-class manufacturing technology, the selection of high-end production materials, such as: movable jaw assembly is made of high-quality steel castings, heavy eccentric shaft is processed by forging billet, so that the equipment has extraordinary reliability, durable.
Higher intensity
Using finite element analysis technology, the whole cast steel bearing seat is guaranteed to be fully matched with the frame, greatly enhancing the radial strength of the bearing seat, so that the equipment has higher strength.
Safe and quick adjustment
The crushing chamber adopts the symmetrical "V" shape structure, and the discharge port adopts the wedge adjusting device, which makes the adjustment easier, safe and fast.
More carrying capacity
Larger and more durable eccentric shaft bearings and toothed guard plates enable the equipment to have stronger bearing capacity, higher output and longer service life.
Manufacturer Introduction Of Gypsum Powder European Coarse Powder Grinding Mill
Company profile
Shanghai Clirik Machine Co., Ltd. has a professional technical force and perfect production capacity. The company's products are widely used in mining, road construction, bridge construction, housing construction and other industries, crusher, ultra-fine grinding mill, feeder, vibrating screen, sand washing machine, conveyor and other equipment and series of products, all passed the ISO9001:2000 standard quality certification.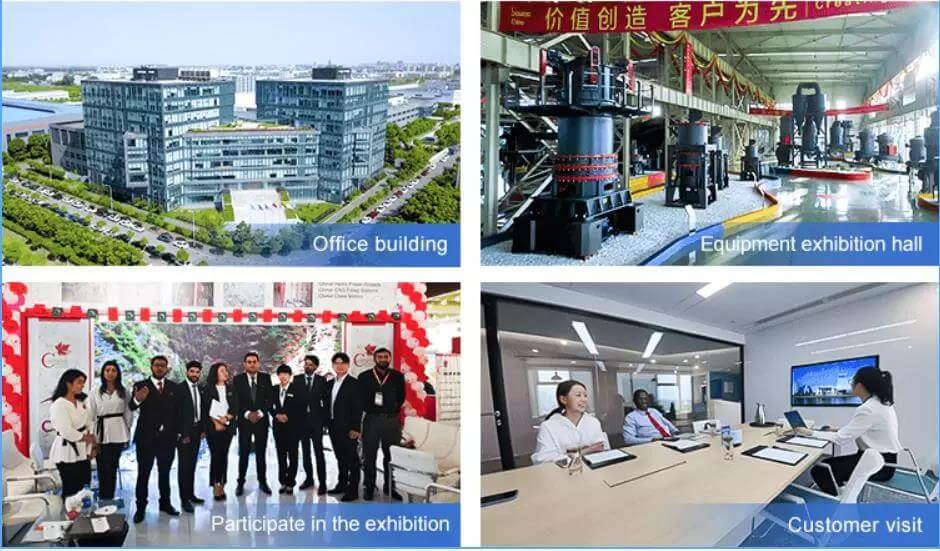 Research and Development
Shanghai Clirik Machine Co., LTD., founded in 2010, currently has more than 200 scientific research and production engineers, and owns a number of mill, crusher, coating machine, sand machine patents. Clirik has established contact with many scientific research institutes at home and abroad to seize the commanding heights of industry technology. The company pays attention to scientific research investment, and the annual R&D investment accounts for more than 30% of the company's profits. Scientific research engineers through Solidorks, CAD, CAE, Matlab simulation analysis and other computer aided design software, for product research and development, design, production in every detail to provide a guarantee, to ensure the accuracy and perfection of products, improve the overall reliability.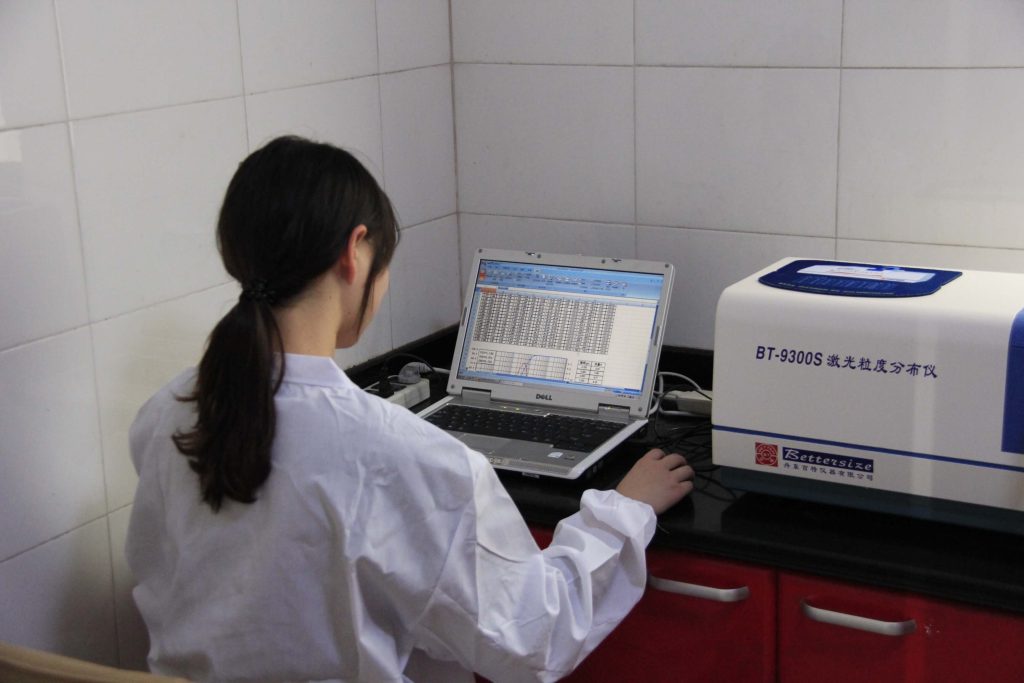 Manufacturing Processes
Clirik has more than 12,000 square meters of standardized production plant, including a processing workshop, assembly workshop,painting and sandblasting workshop, trial machine debugging workshop, finished product placement workshop, etc. The workshop is equipped with more than 100 high-end CNC machine tools of well-known foreign brands. From drawing, assembly to debugging, the equipment manufacturing has gone through thousands of processes, including resizing, cutting, grinding, trimming, heating, forging, turning, milling, grinding and drilling, inspection, painting, assembly and test machine. Each manufacturing process is repeatedly verified by our engineers to ensure the reliability and integrity of each device. Raw materials are related to the quality of products. Our engineers have strict requirements on the selection of raw materials. International standard steel is
used.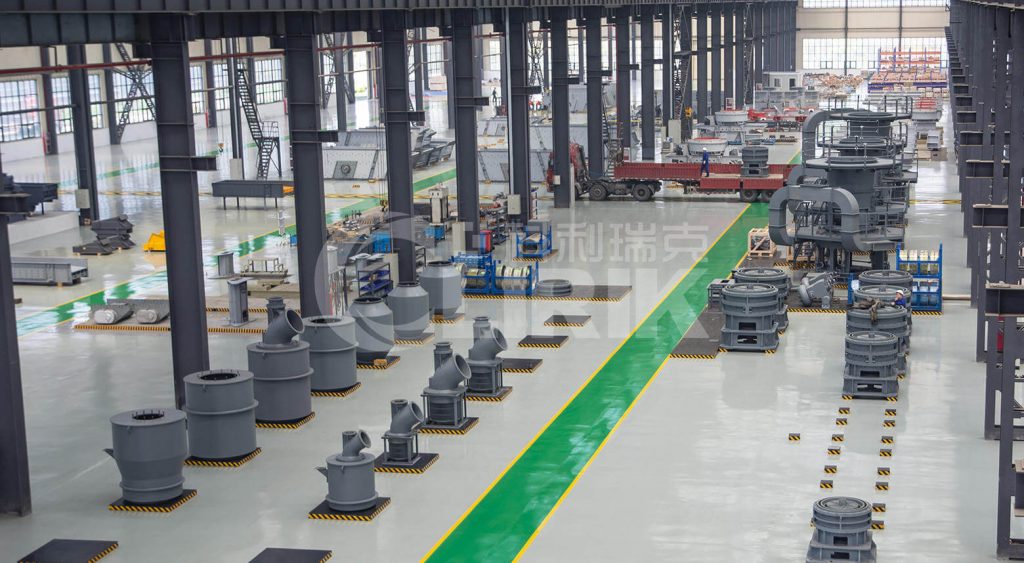 Other Products Offered
In addition to Gypsum Powder European Coarse Powder Grinding Mill, Clirik also has many other crushing and grinding equipment, such as hammer crusher, jaw crusher, ultra-fine powder grinding mill, ultrafine vertical powder roller mill, high pressure suspension grinding mill, powder surface coating Machine, elevator, etc.
FAQ
1.Do you have an after-sales service?
All of our products have after-sales quality assurance services.
2.How long is your delivery time?
Generally, it is 10-15 days if the goods are in stock.
or it is 15-20 days if the goods are not in stock, it is according to quantity.
3.How to carry out transportation?
Express, sea transport, land transport, air transport, self – lift can be based on your needs.
4.What are the terms of payment?
L/C, Western Union, D/P, D/A, T/T, MoneyGram, Alibaba.com Pay, cash.
5. Are you a middle man or a manufacturer?
Our Shanghai Clirik Machinery is a professional mining equipment manufacturer.
We are in PuDong new area, HeQing town, FuQing road, No. 19, Shanghai, China.