Gypsum powder LS Screw Conveyor
Product Introduction Of Gypsum Powde LS Screw Conveyor
Gypsum powder LS screw conveyor is the updated model of the GX type screw conveyor. The whole conveyor is reliable, durable, adaptable, and easy to install. It is suitable for conveying the powder, granular, and block materials (temperature <200℃), such as coal powder, coal ash, argil, sand, cement, carbamide etc. The screw conveyor is not only used for the concrete batching plant, bituminous concrete batching, but also for the chemical, building, food, metallurgy and so on.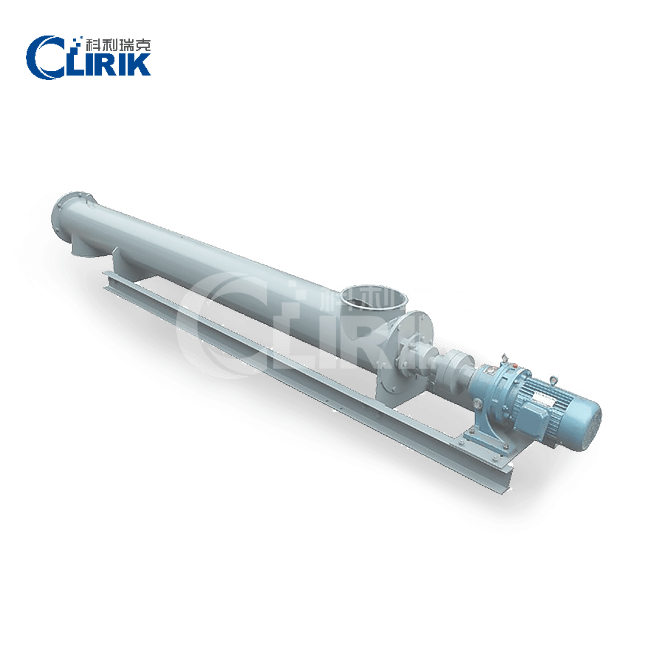 Gypsum Powde LS Screw Conveyor
Processing ability: 2-18 m³/ h
Fineness: /
Max feeding size: 250 mm
Range of application: Coal powder, Coal ash, Argil, Sand, Cement, Carbamide …
Working Principle Of Gypsum Powder LS Screw Conveyor
Gypsum powder LS screw conveyor of a shaft with a spiral blade and chute. The Shaft is installed at both ends of chute bearing base through bearing. The shaft head on one side of the shaft is connected with a driving device. There are feeding inlet and discharging outlets on the top and bottom of the chute.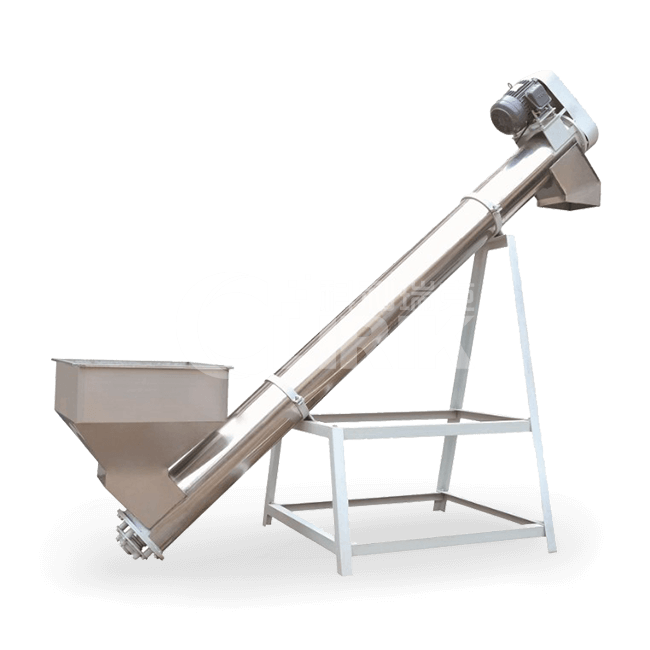 Gypsum powder LS screw conveyor Work steps :
Product Parameter Of Gypsum PowderMaterials get into conveyor through feeding inlet. Subject to the reverse thrust of screw blade, the materials can rotate with shaft as for radial force of thrust and friction between blade and material.As a result of material itself gravity and friction between chute and materials, the materials do not rotate with spiral blade but move along the chute on the effect of axial thrust of blade radial thrust force. Materials move forward in spiral form, that is moving forward accompanied with tumbling motion in circumferential direction.
Type gypsum powder LS screw conveyor in addition to the head and tail bearing to the shell, suspension bearing adopts the sliding bearing, no dust sealing device, commonly used bearing shell powder metallurgy, transport cement adopts the felt pad, hoisting shaft and propeller shaft connected by sliding block, remove the screw, no mobile device drivers, removing suspension bearing without moving screw, can not remove the cover plate bearing lubrication.
Product Features Of Gypsum Powder LS Screw Conveyor
1.Gypsum Powder LS Screw Conveyor compared with GX type screw conveyor, Cement/Concrete Screw Conveyor eliminates the possibility of reducing bearing life because of untight seal and material leakage, as heading and rear bearings are removed outside the frame.
2. Simple structure, small floor space, low noise, good sealing, easy operation and maintenance.
3. High applicability, convenient feeding inlet and discharging outlet, easy for multi-point feeding and discharge materials.
4.Gypsum Powder LS Screw Conveyor the instrument has the functions of automatic zero tracking, data protection, menu prompt operation, analog current output and so on, which can realize the centralized control of industrial computer.
5.The LS Screw Conveyor is suitable for conveying powdery, granular and small bulk materials without measuring and controlling the feeding function.
6.Gypsum Powder LS Screw Conveyor Transport screw, frequency converter and electric control system. It can be transported horizontally, incline or vertically. It is an ideal equipment for conveying all kinds of powder.
Product Parameter Of Gypsum Powder LS Screw Conveyor
| | | | | |
| --- | --- | --- | --- | --- |
| Model | Diameter(mm) | Screw pitch (mm) | Rotate speed (r/min) | Conveying Capacity (m³ /h) |
| LS159 | 159 | 159 | 83 | 2-6 |
| LS219 | 219 | 219 | 83 | 5-12 |
| LS250 | 250 | 250 | 90-71 | 22-18 |
Other Gypsum Powder Equipment Is Recommended
In addition to the gypsum powder LS screw conveyor, we also have other gypsum powder grinding, crushing, modification equipment for you to choose.
Introduction Manufacturer of Gypsum Powder LS Screw Conveyor
SHANGHAI CLIRIK MACHINERY CO., LTD located in PUDONG New district of Shanghai china as a professional enterprise, which is specializing in research, manufacture and sales of all kinds of mining equipment. Our company has already formed a full set of modern production line, equipped with intelligent, standardized testing and controlling laboratories, owned a professional team for R&D, production, sales and service.
What can we do for you?
A.Pre-sale:

1.Equipment sizing assistance based on customer's demand

2.Assistance in planning the layout of workshop according to customer's site conditions

3.Assistance in designing and installation of the foundation drawing and process flow diagram based on customer's demand.

4.Guidance on preparation work.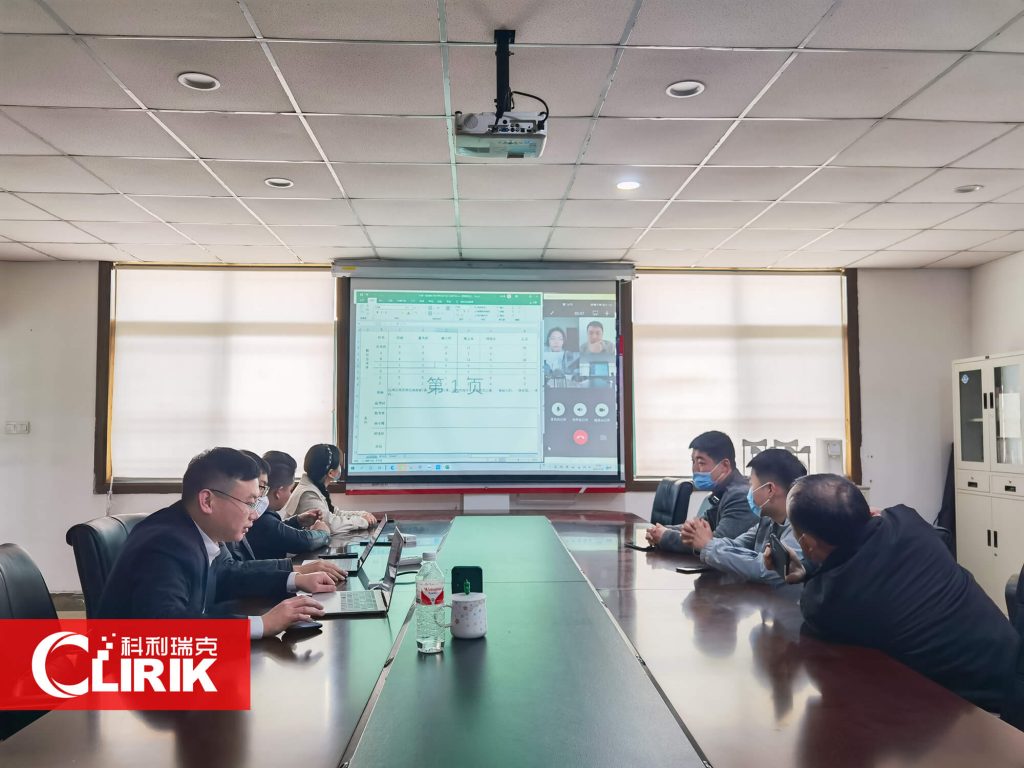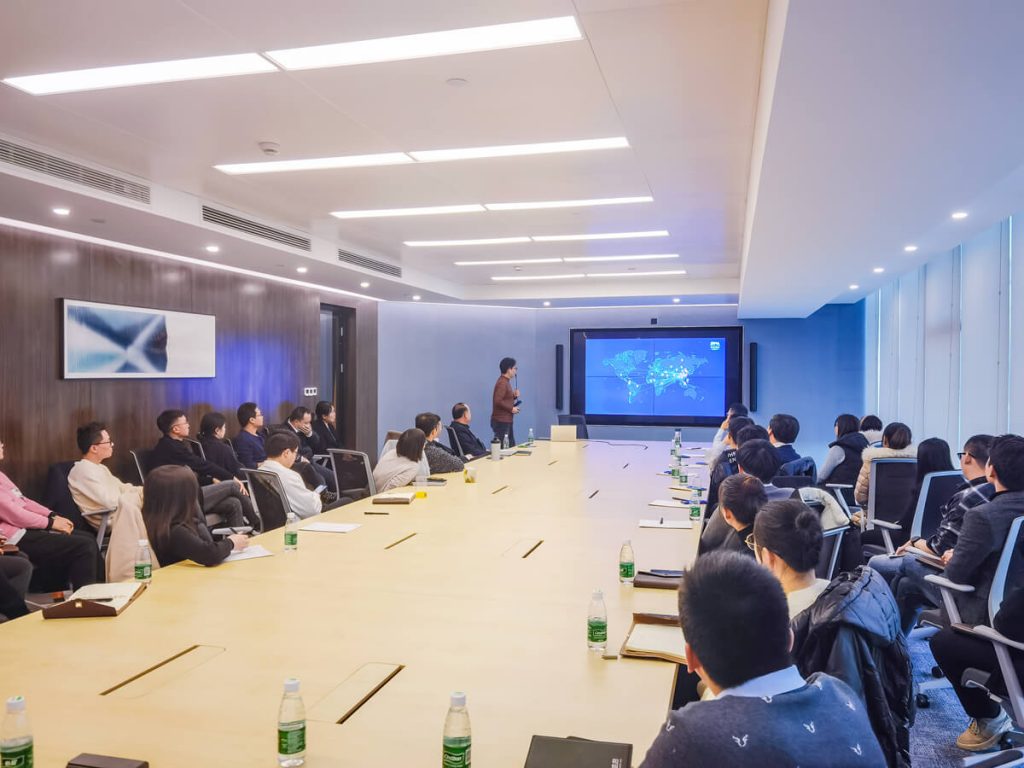 B. During sale:
1.Strict control of production to ensure product quality

2.Elimination of hidden dangers with strict factory inspection and traceability system.

3.Providing logistics information.

4.Guidance on the preparation of equipment foundation.
5.Guidance for installation and commissioning.
6.Offering professional technical training
C. After-sale:
1.Guidance on various powder production processes for customers.

2.Periodic follow-up on device usage.

3.Instructions on equipment maintenance.

4.Solution of relevant problems in the shortest time.

5.Timely and efficient replacement of spare parts.

6.Professional and fast equipment maintenance.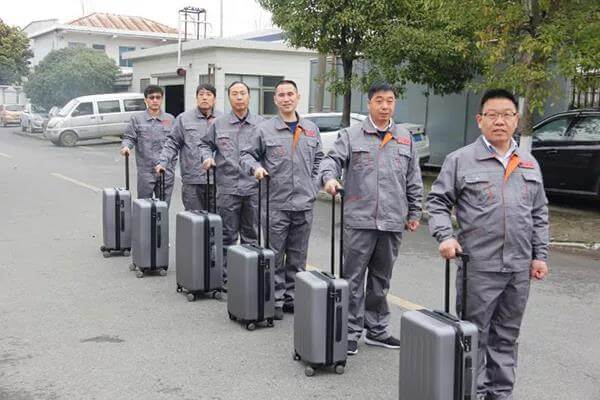 FAQ