DMC Gypsum Pulse Bag Filter
Introduction Of DMC Gypsum Pulse Bag Filter
DMC gypsum pulse bag filter is one part of the gypsum powder production line, which is the constitution of the blowing system, impulse valve port A links to the compressed air manifold, port B links to impulse pipe, the controller gives the orders to control the control-valve. When the controller doesn't output signals, the moving iron core of control-valve seals the exhaust port, impulse valve is power off. When the controller sends signals, the pulse back pressure chamber and atmosphere are interlinked by control-valve, pulse valve opening, the compressed air spurts into venture from gas capsule through pulse valve by the holes of spray pipe, alters to the instantaneous positive pressure in filter bag, realizes cleaning.
The dust air enters the deduster's tank body through air intake, because the air current volume expands suddenly, the flow speed reduces suddenly, ash of which particles are larger separates from the air current including ash as a result of the collision and the gravity, deposits into ash bucket of lower tank body. Smaller particles are absorbed sluggishly into the extine of filter bag due to various effects of filter bag. The gas which was purified is discharged from the air outlet of the top body through a filter bag by venturi. As time goes by, with the DMC gypsum pulse bag filter dust which is absorbed by the filter bag's surface growing, with the air permeability of filter bag weakening, which causes the resistance of cluster to increase unceasingly.
To ensure the resistance of deduster to be controlled in a limitative range, with pulse controller sending signals, electromagnetic DMC gypsum pulse bag filter valve is opened following in order, which makes the compressed air in the gas capsule jet out from each spray orifice of spray pipe to corresponding venture (called primary wind), and then induces ambient air (called secondary wind) which is a few times than primary wind to enter the filter bag when the high-speed airflow passes the venture, resulting the filter bag rapid expansion in an instant, because the impact effect of reverse pulse air current will disappear soon, the filter bag contracts sharply, so this allows the dust accumulating on the filter bag's extine to be cleared. The falling dust is discharged through the ash discharge system because cleaning proceeds separately toward a few groups of the filter bag in order, and do not cut off the dust air which needs to deal, so the processing capacity of deduster remains invariant in the process of cleaning.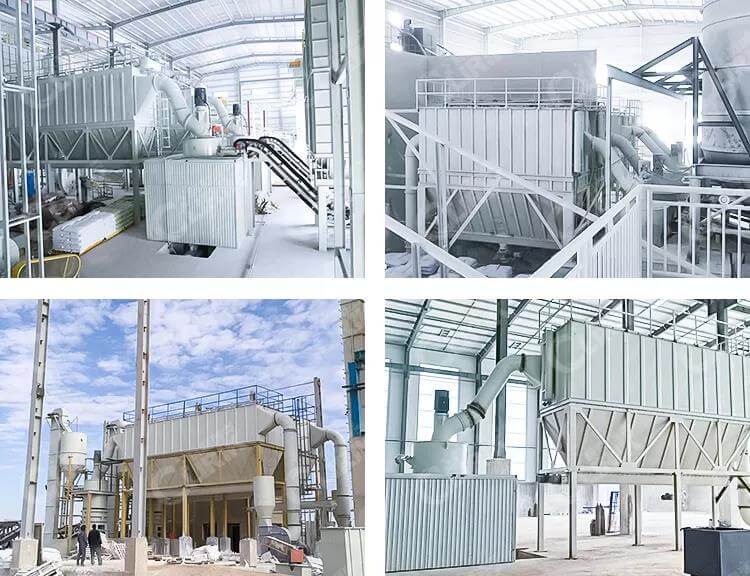 Advantages Of DMC Gypsum Pulse Bag Filter
1. DMC gypsum pulse bag filter equipment dust removal efficiency is high and good. It can be used as the collection of particle size greater than 0.3 micron of fine dust processing work, equipment good dust removal efficiency can reach more than 99%.
2. DMC gypsum pulse bag filter can be used flexibly, and the air volume of the treatment equipment can be developed from hundreds of cubic meters per hour to hundreds of thousands of cubic meters of different treatment concentrations. It can be used either as a more effective processing unit directly installed in the equipment operation room near the machine tool, or as a large dust removal chamber, that is, "bag room".
3. DMC gypsum pulse bag filter has a simple operation structure, stable operation effect, small initial investment loss (compared with electrostatic precipitator) and easy maintenance. Therefore, DCM bag filter is widely used to eliminate dust pollution, improve the environment, recycle waste materials and other aspects.
4. DMC gypsum pulse bag filter dust is easy to handle. DMC bag filter, as a dry purification treatment equipment, does not need water resources for product purification, so the dust collected by the product can be easily recovered and cleaned without sewage treatment or sludge treatment.
Specifications Of DMC Gypsum Pulse Bag Filter
Model

DMC64

DMC72

DMC84

DMC96

DMC108

DMC120

DMC160

Filter Area (㎡)

45

54

63

72

81

90

126

Filter Bag Quantity (PCS)

64

72

84

96

108

120

160

Filter Bag Size (mm)

φ130×2000

Air Volume (m³/h)

5400-10800

6480-12960

7560-12960

8640-17280

9270-19440

10800-21600

11000-21600

Temperature

(Celsius)

<120oC

Device Resistance (Pa)

1200Pa-1500Pa

Dust Collector Efficiency (%)

99%-99.5%

Pulse Pressure (MPa)

2-4m/min

Air Compressed Volume (m³/min)

0.5-0.7

Filter Wind Velocity (m/min)

0.2-0.8

0.25-1

0.3-1.2

0.3-1.3

0.4-1.5

0.4-1.7

0.165-1.7

Electromagnet Pulse Valve Quantity (PCS)

10

12

14

16

18

20

20

Measurement (mm)

1700*1700* 4750

1900*1700* 4750

2400*1550*

4750

2400*1700* 4750

2400*1850*

4750

2400*2000*

4750

3230x2100x4750

Discharge Valve Motor (Power)

0.75KW
Removal Method Of DMC Gypsum Pulse Bag Filter
1. Pulse jet cleaning method of DMC gypsum pulse bag filter:
At the top of the high-speed jet of air flowing through the filter bag, some are generally blown into the filter bag of constantly forming air waves that make the expansion of the filter bag to get sharp growth. DMC bag filter processing can produce a top-down impact vibration, in the form of such processing operation mode is also produced with clear grey strong processing for use effect.
2. DMC mechanical vibration of bag filter dust removal principle:
Using a mechanical device processing using the filter bag in each row of vibration on a regular basis, or shaking the framework of DMC suspension of bag filter bag, fully able to make the vibration of the filter bag dust removal way, this is also in order to remove accumulated by the above those who do not need to dust.
3. DMC gypsum pulse bag filter collector gas cleaning method:
With high pressure gas or external atmosphere to DMC gypsum pulse bag filter to a certain range of purging, so that the accumulated ash filter bag shakes and gets the best treatment.
4. Manual pulping operation of DMC gypsum pulse bag filter:
As the name implies, it is the manual pulping process for the dust treatment of each filter bag of dmc bag filter, which is also to better remove the dust accumulated on the filter bag of dmc bag filter.
Manufacturer Introduction Of DMC Gypsum Pulse Bag Filter
SHANGHAI CLIRIK MACHINERY CO., LTD located in PUDONG New district of Shanghai China as a professional enterprise, which specializes in research, manufacture and sales of all kinds of mining equipment. Our company has already formed a full set of modern production lines, equipped with intelligent, standardized testing and controlling laboratories, owned a professional team for R&D, production, sales and service.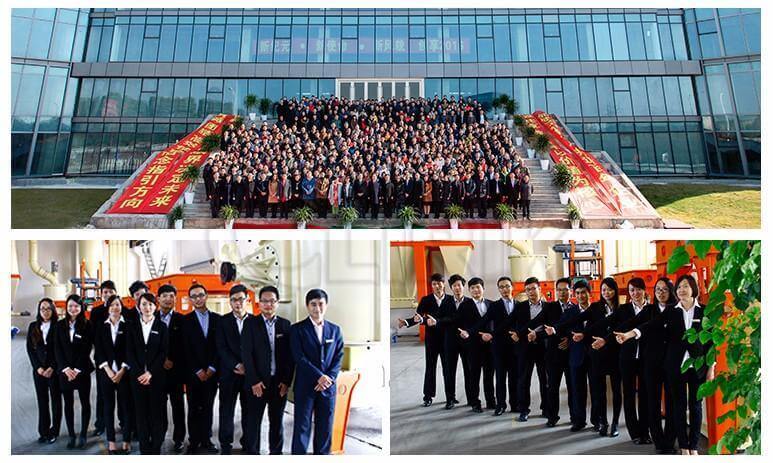 Pre-sale service:
1. Clirik provides a variety of mining equipment for you to choose from.
2. Clirik will recommend suitable production lines and grinding equipment to you according to your site.
3. Clirik customizes the logo and color of the grinding equipment according to your company image.
4. Clirik provides third party inspection to ensure the quality of your grinding equipment.
After-sales service:
1. Clirik provides you with online installation and uses videos.
2. Clirik will provide you with technicians to install and debug the grinding equipment.
3. Clirik trains you the technicians who use and maintain the grinding equipment.
4. Clirik provides you with a one-year warranty and lifetime service for grinding equipment.
Related Product Recommendation
In addition to DMC gypsum pulse bag filter, Clirik also has many other crushing and grinding equipment, such as hammer crusher, jaw crusher, ultra-fine powder grinding mill, ultrafine vertical powder roller mill, high pressure suspension grinding mill, powder surface coating Machine, elevator, etc.
FAQ
1. How about your DMC gypsum pulse bag filter quality?
We have our own research and development team, rich experience technicians and professional workers. We pay attention to every detail in manufacturing to ensure DMC gypsum pulse bag with high quality.
2. What is the status of after-sales services for customers and machines?
We provide technical support for our whole life for free. Also, engineers are available to service machinery overseas. But the customers/buyer should pay an engineer's salary.
3. How to visit our company?
You can fly to Shanghai airport and we will pick you up at the airport.
4. How many years have you been in this field?
Our company has been in this field for almost 20 years. We have rich experience of manufacturing and designing machines.
5. How can I contact you?
You can click to contact us to leave a message, our sales engineer will contact you as soon as possible.