Gypsum powder processing equipment Raymond mill
Release Time:2023-01-05
The gypsum powder Raymond mill is mainly used for the grinding operation of gypsum materials. This equipment is a relatively advanced grinding equipment in the field of grinding at present. It has the advantages of advanced structure, stable performance, and less maintenance.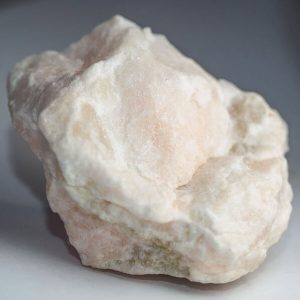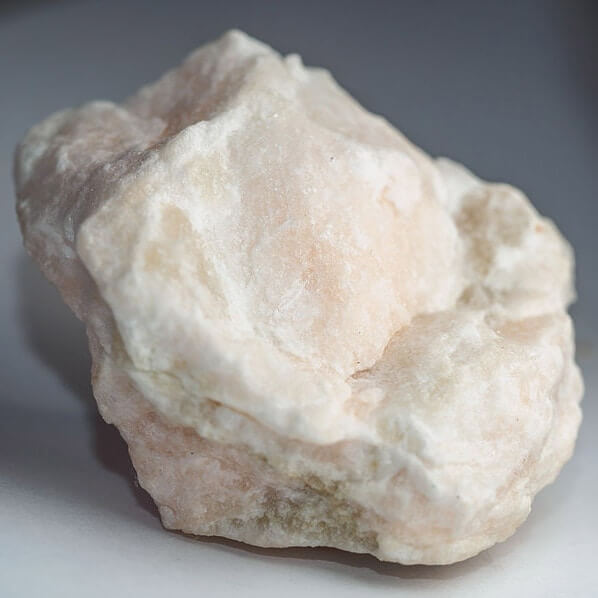 What is gypsum and its uses?
Gypsum is a monoclinic crystal system mineral, and its main chemical component is calcium sulfate (CaSO4) hydrate. gypsum is a widely used industrial and construction material. Can be used for cement retarder, gypsum building products, model making, medical food additives, sulfuric acid production, paper filler, paint filler, etc.
Gypsum stone ore can be crushed and ground by a gypsum industrial ultrafine powder mill machine to obtain gypsum powder. The crushed gypsum is processed differently according to different qualities and uses. High-quality, impurity-free gypsum powder can be used directly without heating and dehydration. It is "green gypsum", which is mainly used in food, food, and chemical industries.
Gypsum powder processing process
The production process of gypsum powder can be basically divided into three stages: Crushing, Grinding and Calcination.
1. Crushing stage
The size and specifications of the gypsum ore are different after mining. According to the actual situation, the applicable crushing equipment is selected for preliminary crushing treatment, and the particle size is not more than 35mm.
①. Jaw crusher
Jaw crusher fees particle size ≤1200mm, discharge particle size 10-350mm, the production capacity can reach 1-1000t/h. Suitable for rough crushing processing of large pieces of gypsum, crushing ability is strong, crushing ratio is large.
②. Impact crusher
Impact crusher feed particle size ≤1300mm, production capacity in 30-2000t/h, suitable for small hardness, Mohs hardness of 2-grade gypsum for medium fine crushing processing, and discharge particle type is very good, uniform particle size.
③. Hammer crusher
Hammer crusher is a crushing and forming crusher, suitable for crushing all kinds of medium hardness and brittle materials, feed particle size between 600-1200mm, production capacity is 160-1100t/h, finished product particle size is about 3-40mm, with large output, high efficiency, energy saving and low cost.
2. Grinding stage
The grinding link is the core link of gypsum powder production. After crushing, the gypsum is sent into the bin by the bucket elevator, and then evenly sent into the grinding machine by the electromagnetic feeder for grinding processing.
Gypsum powder Raymond mill
Gypsum grinding link is generally selected for gypsum powder Raymond mill processing operations. Raymond mill is good at high fineness grinding of non-flammable and explosive materials with Mohs hardness less than 9.3 and humidity less than 6%. The feed size of Raymond mill is ≤25-≤30mm, the discharge size is 0.044-0.173mm, and the class production is about 8-176t.
1.High pressure spring design
2.Smoothly vibration reduces design
3.Convenient vane adjust design
4.The machine has a strong material applicability, which suits many kinds of material whose Moh's hardness is less than 6.
5.Grinding device adopts superimposed seal, sealed performance is good.
3. Calcination stage
After grinding is completed, the gypsum powder that meets the grinding standards is sent to the rotary kiln by the powder separator for calcining. The gypsum of Paris is sent to the storage warehouse by the elevator. The materials that do not meet the requirements are continued to be sent back to the grinding machine for grinding
Rotary kiln
Rotary kiln refers to the rotary calcining kiln, which is the equipment for calcining high grade cement in a cement factory. It is also widely used in metallurgy, ceramide, chemical, white ash, active lime and other industries. Red Star rotary kiln has large, medium and small options, with stable operation and high efficiency.
Parameter of gypsum powder Raymond mill
Clirik has many sizes of gypsum powder Raymond mill for you to choose from.
Model
Roller
Ring
Feeding
Size(mm)
Finished
Size(mm)
Mill System
Power(KW)
Capacity
(t/h)
Overall
Dimension (mm)
Quantity
(piece)
Diameter
(mm)
Height
(mm)
Inner
Diameter
(mm)
Height
(mm)
YGM7815
3
260
150
780
150
15
0.613-0.033
35.7
1.0-3.0
4300*3500*5100
YGM9517
4
310
170
950
170
25
0.613-0.033
72.65
2.1-5.6
7100*5900*7900
YGM1280
3
370
240
1170
240
20
0.613-0.033
145.15
4.5-12.0
9300*5600*8200
YGM1300
4
410
280
1270
280
20
0.613-0.033
202.15
6.5-16.0
9100*8200*8400
YGM1620
4
450
300
1500
300
20
0.613-0.033
322.2
8.0-20.0
12500*5700*10500
YGM1720
4
510
300
1720
300
35
0.613-0.033
450
10.5-28.0
11550*9500*1050